Customize Your Journey With Our Personal Training Program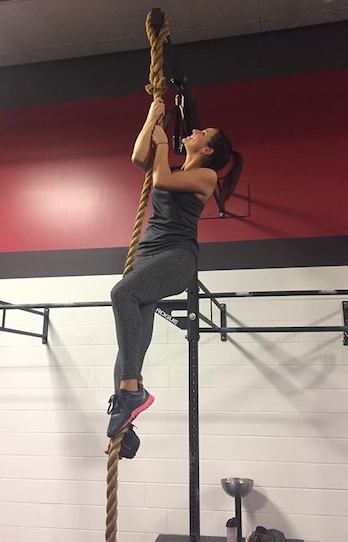 Whether you've got a specific goal in mind or you're hoping to work hand-in-hand with a professional instructor, our Personal Training is perfect for you.
This individualized system at CrossFit Solaria gives you access to one-on-one training and immediate feedback throughout the process. We'll build a system that works best for you and we'll have your back every step of the way.
Just fill out the short form on your screen to learn more about our Personal Training in Omaha!
How Does Our Personal Training System Work?
Our goal on day one is to learn who you are and what you're hoping to achieve. We want to know what has held you back in the past and what lifestyle changes you're willing to make on the path to success.
From there, we'll build a custom plan designed just for YOU. We'll map out your fitness journey with small steps toward your ultimate goal and we'll be there to provide feedback, support, and motivation.
At CrossFit Solaria, our Personal Training can help fitness beginners and accomplished athletes alike accomplish incredible things
Join us in Omaha for:
Targeted training strategies
Flexible scheduling
Ongoing feedback and accountability
Incredible self-confidence in no time!

Don't Settle For Good Enough. Take Advantage Of Our Personal Training In Omaha Today!
Get the most out of every workout and rely on our professional staff to have your back each and every day. Our Personal Training in Omaha is a great way to achieve your goals and maintain your motivation from day one.
Just fill out the short form on your screen to get started or to learn more about everything we have to offer at CrossFit Solaria!